We are a registered charity in York that exists to help local women make positive change in their lives. We offer a range of courses, therapies, life skills and events for women, all from our relaxed, comfy, city centre location. Our door will always be open until every woman in our area feels safe, supported and able to be the person they were always meant to be.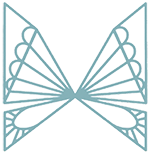 Take that first step. We can't wait to meet you.
"We delight in the beauty of the butterfly, but rarely admit the changes it has gone through to achieve that beauty"
admin
Our Action Towards Inclusion project, which helps women tackle the barriers to employment, has some spaces for new clients. If you want help to get back into work, email glynis@kyra.org.uk.
admin
Last month we welcomed four new Trustees to the Kyra Board. They are Annabel Jelley, Nicola Winter, Helen Bradley and Victoria Remington-Smith. Between them they bring a raft of new skills to the organization and ...
admin
One of the first groups back into our premises since we opened is the ROSE project, our group for young women. They tackle important issues like safety, body image, bullying and isolation while also having ...